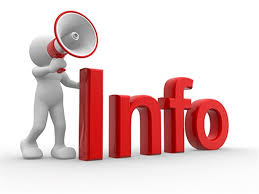 Datum: dinsdag 18 augustus 2015
Tijd: 19.00 - 20.00 uur
Onderwerp: "Suriname National Training Authority (SNTA) informatie avond"
Inleiders : Roy Adama (voorzitter SNTA), CharelleParker (werkgroeplid namens SSB),
Dave Abeleven (werkgroeplid) en Kenneth Foe A Man (werkgroeplid)
Locatie : KKF-Conferentiezaal, Prof. W.J.A. Kernkampweg 37.
De doelen en interne structuur van de SNTA zullen besproken worden.
Een uiteenzetting van de "essentials" die door de werkgroep zijn geformuleerd en die beantwoord zijn door de diverse stakeholders. Een extra aandacht voor twee van de "essentials", n.l.: de rechts-vorm van de SNTA en de financiering van de SNTA. Verder zal ook een overview worden gegeven van de stappen die zullen volgen voor de formulering van de concept wet SNTA.
Het strategisch beleidsplan is bedoeld als beleidsdocument, dat aangeeft waaraan TV ET in Suriname moet voldoen en welke strategie daarbij gevolgd zou moeten worden. Bij de presentatie zullen er vertegenwoordigers van diverse ministeries en het bedrijfsleven aanwezig zijn.
Functionarissen op strategisch, tactisch en operationeel niveau moeten getraind worden. Deze trainingen houden o.a. in doelen en functioneren van SNTA en de kwalificatiestructuur en de eindtermen (Qualification Framework and Standards). De Didactische Werkvorm CBET en waarom het gebruik hiervan.Tevens moeten de trainingen ook inhouden: assessment, beoordelen en certificeren. Registratie en Labor Market Information – system, PLAR (Prior Learning Assessment and Recognition). Ook moeten het management (inclusief het adminstratief deel van het manage-ment) en de leerkrachten van alle opleidingsinstituten ook getraind worden om met het instituut van de SNTA te kunnen werken.
Bron: http://www.surinamechamber.com/index.php/welcome/index/artikel/nieuws/124